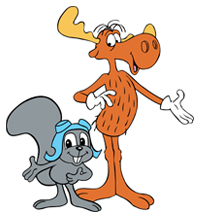 This title reminds me of a childhood cartoon of Rocky & Bullwinkle when announcing the next episode, there were always two names for it. Here are a few examples:
If you're feeling nostalgic and need a bit more of this Rocky & Bullwinkle, here's the
YouTube link
on Rocky & Bullwinkle starring Robert DeNiro.
To move on, we've been working to share the great news of the recent advancements in VMWare, specifically VSphere 5.  But the very nature of this technology is so awesome it warrants another look, especially for your Disaster Recovery Plan and Property Use Tax bill, especially if you're in Orange County!

Disaster recovery with VMWare. You'll be pleasantly surprised when you get more functionality for less money. Remember that CPU utilization on an average server is only 15% unless it's a heavily used database or application server. In summary, there are fewer and fewer scenarios where a Virtual Machine is not the solution. We firmly believe at least 75% of all servers should be virtualized.
So getting back to the 3 > 2, here's the scenario.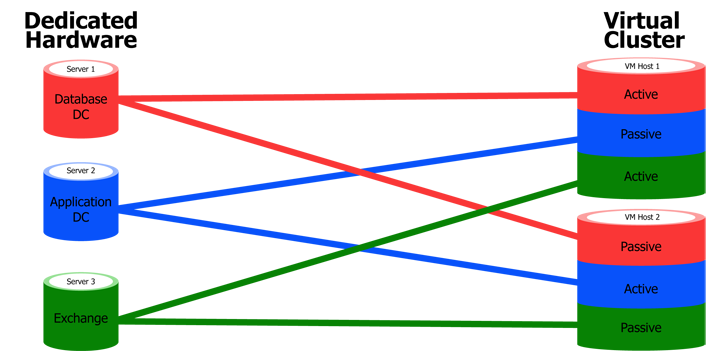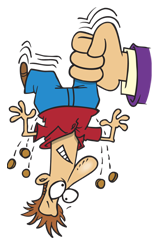 In the above scenario on the left, if one of the three physical machines fail, you're basically down in that area with all that it does. Not a good place to be if you're planning on running a business. You get to react and perform damage control because you have just become a firefighter!

In the above scenario on the right using a VM Cluster, when one machine crashes on VMHost 1, it can automatically failover to the VMHost2 and life goes one. In being consistent with best practices, distribute your risk between VM Host machines. As is the case in life, flexibility and adaptability is what this is all about.

Orange County Use Tax. One of the areas I take issue with the most. When calculating use tax, it is based on Purchase Price, not what it is worth. So I have a 5-year old server that cost me $8,000 when I bought it, and today it is worth $500. The use tax is based on the $8,000. Not fair, but that is government. How you get even is with less physical machines as it's just plain less tax. Go from ten physical machines to four, and your property use tax is reduced by 60% on these items for years to come, not to mention the savings in electricity! At the end of the day, monies paid in taxes could be better used for other business purposes or maybe give someone a raise – like me!